You will soon be able to order products from divinaart artisans
online on our website
You can currently purchase the products of the following artists here:
---
Andrea
Ehmert
Maria
Katherl
Maria
Landau
Maria
Knapp
---
Peter
Leidl
Claudia
Schneider
Sonja
Steidl
Erika
Swoboda
---
---
ART ADVENT
Christmas market at Karlsplatz Vienna
20.11.-23.12.2020
every day 12 - 20 Uhr

The Christmas Market at Karlsplatz Vienna
where the crafts and entertainment form a symbiosis

For good reason this is one of the most popular Christmas Markets in the city: ART ADVENT at Karlsplatz. Choice arts and crafts on the one hand, organic catering and diverse spectacles on the other. People appreciate our high aspirations.

We are not just organisers: we produce our own unique products and offer them for sale. We choose our guest exhibitors with care, we put our musical programme together and fortify ourselves at our caterers. We are ART ADVENT.

We wish to bestow you and ourselves with a wonderful time in Advent. We shall spoil you, entertain you and entice you to purchase our products, because that's how we make our living.

We look forward to a marvellous time together with you and your dearest: at ART ADVENT 2020!
---
---
---
---
Children's activities between 12 p.m. and 7 p.m.
As in previous years, we have a competent and pedagogically trained team that will be pleased to look after your children between 12 p.m. and 7 p.m. while you stroll through the market taking your time to browse around the arts and crafts stalls.
more information
Music
Performances are given on the stage by both national and international bands; as every year, The Untouchables will be opening Art Advent with their searingly honest and earthy sounds. In addition, stars such as Binder & Krieglstein, die Wiener Tschuschenkapelle und Harri Stojka will be making appearances.
more information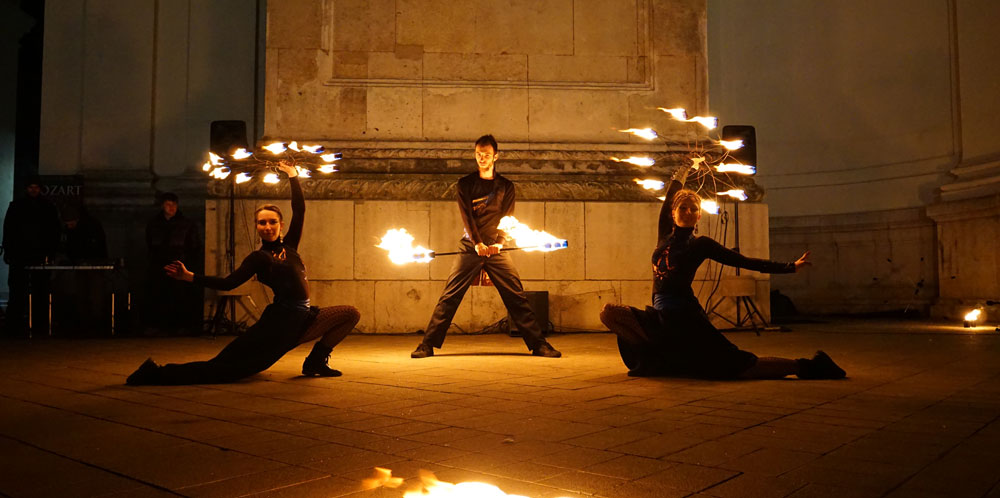 Performances
The performance groups Soluna Rising and Dreamdancer enthrall audiences on an almost daily basis. For the first time this year: the mobile divan.
more information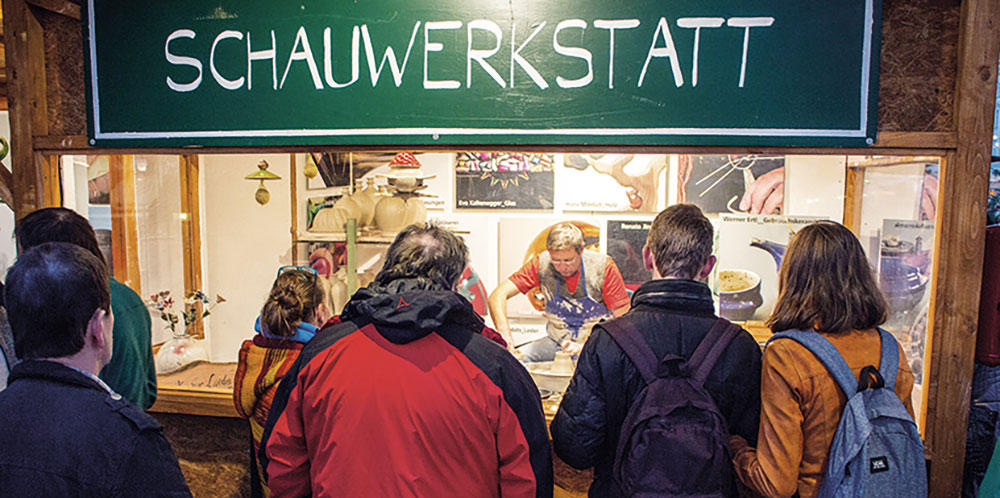 Demonstration workshop
Visit the demonstration workshop and experience first-hand how each work of art is made. Our artisans demonstrate their individual techniques and show visitors how various basic materials are used.
more information
---
divina art

SCHOOL-
PROJECT

Thema 2020: Konferenz der Tiere

divina art stellt wie immer Leinwände, Farben und Pinsel zur Verfügung.


ART ADVENT

PROGRAM OVERVIEW

Here you will find a good overview over all events at the christmas market:

ART ADVENT

INTERACTIVEMARKET PLAN

Get a quick overview!

You can search for both exhibitors and individual arts and crafts in the market plan.
---