---
---
ART ADVENT
Adventmarkt am Karlsplatz Wien
22.11.-23.12.2019

Wenn Kunsthandwerk & Unterhaltung eine Symbiose eingehen
Er ist nicht umsonst einer der beliebtesten Adventmärkte der Stadt: ART ADVENT am Karlsplatz. Mit seinem ausgesuchten Kunsthandwerk über die bio-Gastronomie hin zum Unterhaltungsangebot. Die Menschen schätzen unsere hohen Ansprüche.
Wir sind ja nicht nur VeranstalterInnen: Wir stellen selbst jene Unikate her, die wir Ihnen zum Kauf anbieten. Wir wählen unsere GastausstellerInnen sorgsam aus, wir stellen unser Musikprogramm zusammen und stärken uns bei unseren GastronomInnen. Wir sind ART ADVENT.
Wir wollen Ihnen und uns eine schöne Advent-Zeit bescheren, Sie verwöhnen, unterhalten und Sie zum Kauf unserer Erzeugnisse verführen, denn davon bestreiten wir unseren Lebensunterhalt.

Wir freuen uns schon jetzt auf ein wunderbares Erlebnis gemeinsam mit Ihnen und Ihren Liebsten: beim ART ADVENT 2019!
---
---
---
---
Children's activities between 12 p.m. and 7 p.m.
As in previous years, we have a competent and pedagogically trained team that will be pleased to look after your children between 12 p.m. and 7 p.m. while you stroll through the market taking your time to browse around the arts and crafts stalls.
more information
Music
Performances are given on the stage by both national and international bands; as every year, The Untouchables will be opening Art Advent with their searingly honest and earthy sounds. In addition, stars such as Binder & Krieglstein, die Wiener Tschuschenkapelle und Harri Stojka will be making appearances.
more information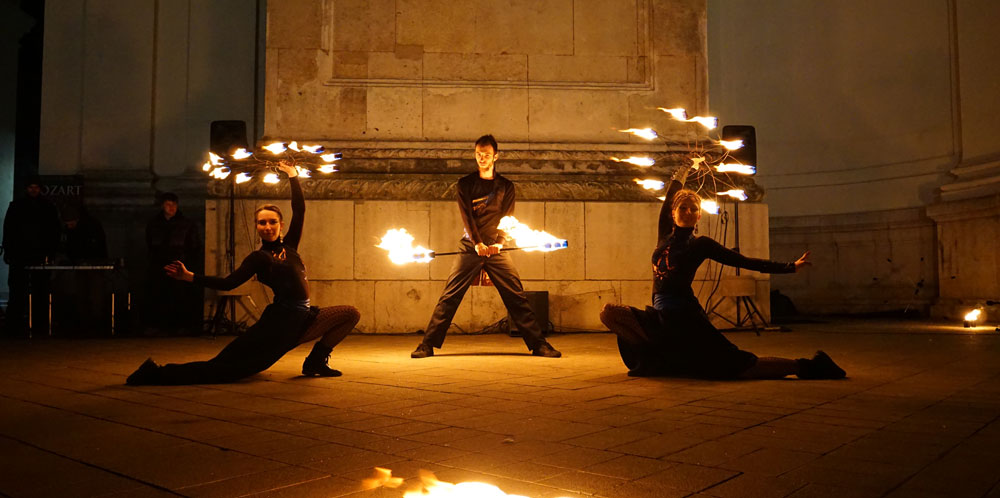 Performances
The performance groups Soluna Rising and Dreamdancer enthrall audiences on an almost daily basis. For the first time this year: the mobile divan.
more information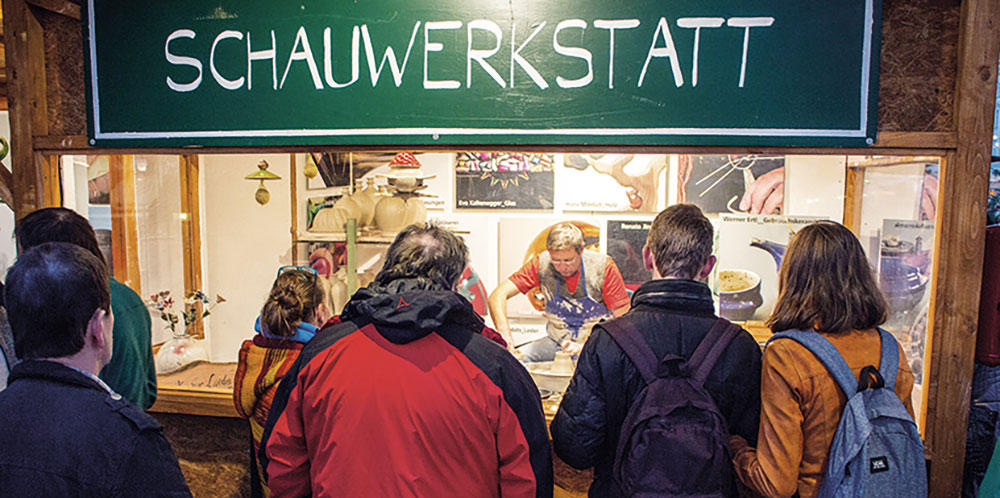 Demonstration workshop
Visit the demonstration workshop and experience first-hand how each work of art is made. Our artisans demonstrate their individual techniques and show visitors how various basic materials are used.
more information
---
divina art

SCHOOL-
PROJECT

Thema 2019: Flowerpower

divina art stellt wie immer Leinwände, Farben und Pinsel zur Verfügung.


ART ADVENT

PROGRAM OVERVIEW

Here you will find a good overview over all events at the christmas market:

ART ADVENT

INTERACTIVEMARKET PLAN

Get a quick overview!

You can search for both exhibitors and individual arts and crafts in the market plan.
---