---
ART ADVENT 2021
Children love driving around on the express rail trolley and looking at the rare domestic animals in the pen in the pond area of the market. Both young and old enjoy the caroussel of found objects which is also positioned in the pond this year.
---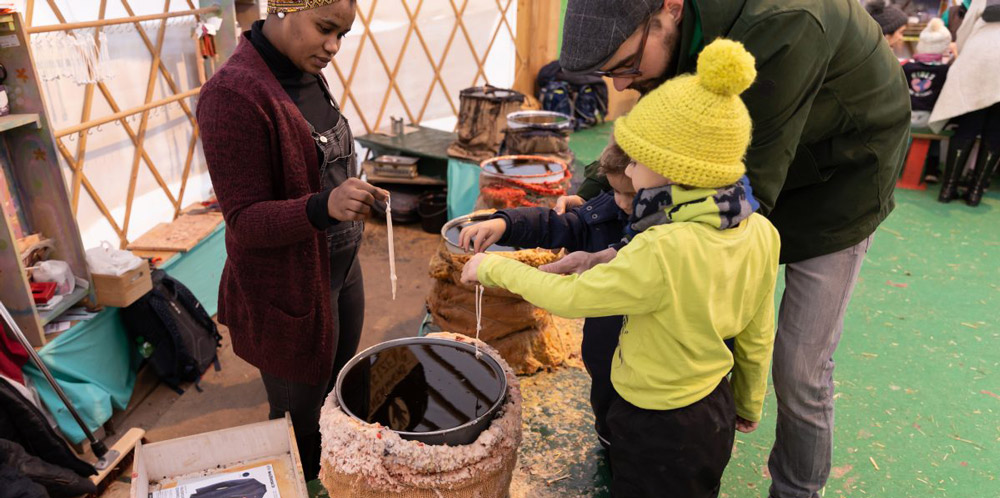 Star workshop
in the large yurt in the pond area in front of the Karlskirche.
Opening hours daily 3-7 pm
Express rail trolley
daily
on the market place
A mobile rail installation, including switches and a platform, as well as diverse recycled bits and pieces to make a rolling rail trolley.
---
The caroussel of lost property
daily
on the market place
The caroussel works without electricity, it is driven by muscle power. To get it turning you have to push the pedals.
---