---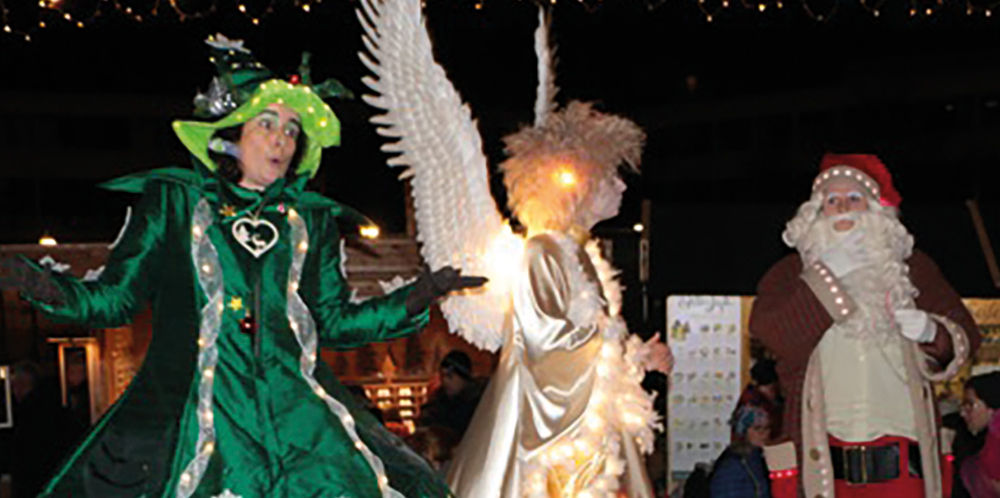 Soluna Rising und MovingActs
Soluna Rising and MovingActs "tell" the tale of an amusing Christmas with old Father Christmas, an angel and a "cantankerous" Christmas tree. Your dream of a special Christmas staged by Soluna Rising.
At the market place at 18 h. lasting about half an hour on
26., 27., 29., Nov.
1., 2., 5., 10., 11., 13., 15., 16., 19., 21. Dec.
divina Diwan
Shopping like a VIP
Take a seat on our unique conveyance and let our manservant in costume take you round the market. He will surprise you by serving products on a silver tray. But don't worry - you don't have to buy anything. We just wanted to surprise you and show you that arts and crafts can make you happy. divina art offers you this free special shopping experience.
Around the market place
Begins around 17:30
24., 25., 28.Nov.
3., 4., 6., 8., 9., 12.,17., 18., 20. Dez.
---
Vento Sul
Vento Sul's basis for their musical repertoire is a mixture of Reggae Rhythms from Bahia and the north east (Ile Aiye) combined with Funk-Grooves of the New Era Blocos Timbalada and Monobloco. The diverse personalities in the group create the sound that is noted for its fusion of Samba with Ragga, Reggae and Funk elements.
on the market place
at 16h and 18h on 21. Dec.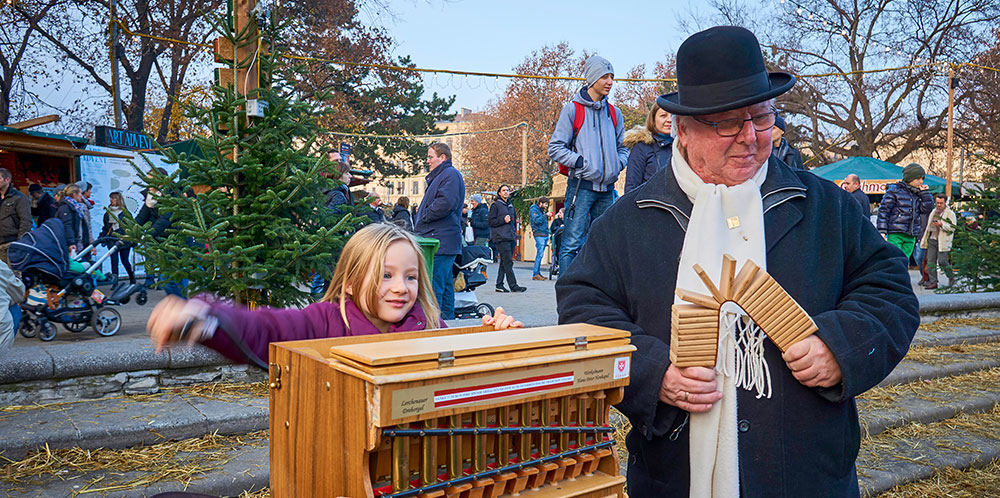 "Der Werkelmann"
Our organ grinder with his Lerchenauer Organ will entertain you on many spots in the market. Weather permitting our organ grinder wanders around the market place playing a great variety of melodies.
---