Street music 4 pm starting at the edge of the fountain
Weana & Yankee
Der Wiener Sänger und Gitarrist Chris Molisch und der amerikanische Multi-Instrumentalist Steve Criss sorgen mit ihrem musikalisch-humoristischen Programm für ein Feuerwerk an witzigen Potpourris und schrägen Arrangements. Einfach "leiwand".
Strobl & Sokal
mit ihrem Programm "Gassenhauer und Zungenbrecher!" Auf geht's mit dem BLITZO ins TRÖPFERLBAD oder mit dem GOGOMOBIL nach BELLA VENEZIA gespickt mit Wahnsinnstexten - eine gehirnakrobatische Leistung, zu der Michael Niavarani sagen würde: "Sats es zwa deppat?"
The Uptown Monotones
Was wie ein Folkkonzert beginnen mag, mündet im euphorischen Showdown fetter Soundschwaden und exorbitanter Klänge. The Uptown Monotones sind ein musikalisches Kraftwerk das jede Menge Energie erzeugt und mit ihrer inspirierenden Musik zum Abtanzen anfeuert.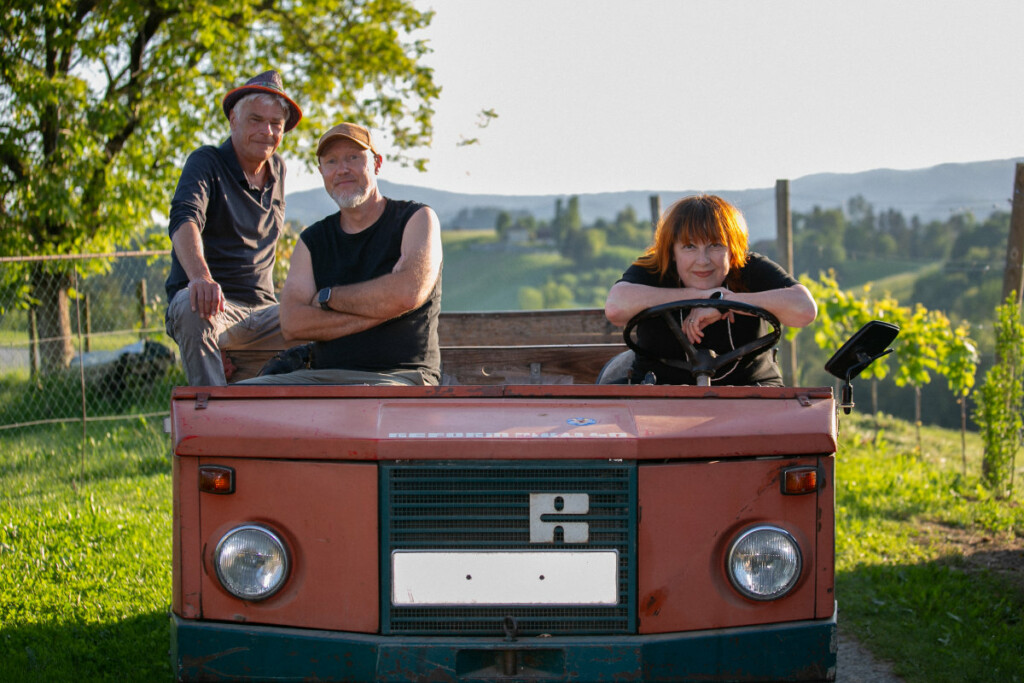 Jasmin Louis Trio
Die charakterstarke Stimme von JASMIN, das eindringliche Gitarrenspiel von LOUIS und das puristisch feine Schlagwerk von HANS verschmelzen miteinander zu einem wohligen Gefühl, als ob man in ein Bad aus Leidenschaft, Leichtigkeit, Kraft und (Weh)Mut eintauchen würde.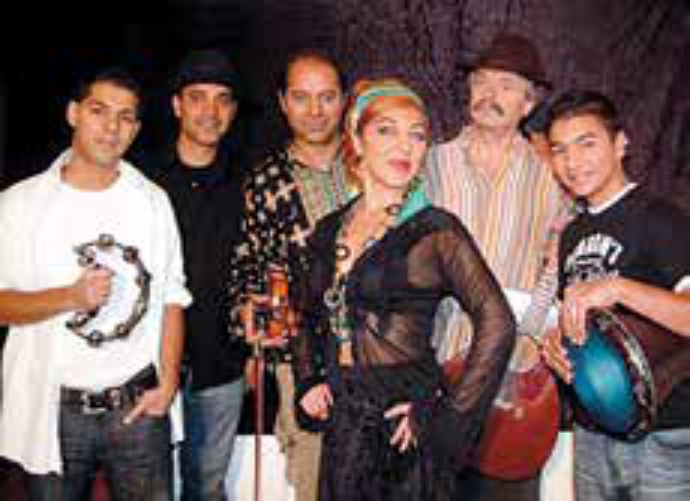 Moša Šišic mit Family
Der sensationelle Geigenvirtuose Moša Šišic mit Family ist ein Garant für stimmungsvolle, ausdrucksstarke und feurige Konzerte sowie sensationelle Show-Acts. Seine Eigenkompositionen reißen den Zuhörer mit und vermitteln pure Lebensfreude, aber auch Melancholie.
La Viennaise
La Viennaise ist eine Hommage an das französische Chanson. Die musikalische Reise führt vom Wiener Wurstelprater direkt auf die Champs Elysées. Brigitte Guggenbichler interpretiert Lieder von Charles Trenet, Gilbert Becaud und anderen Größen, als musikalischer Direktor fungiert Ehemann Roland.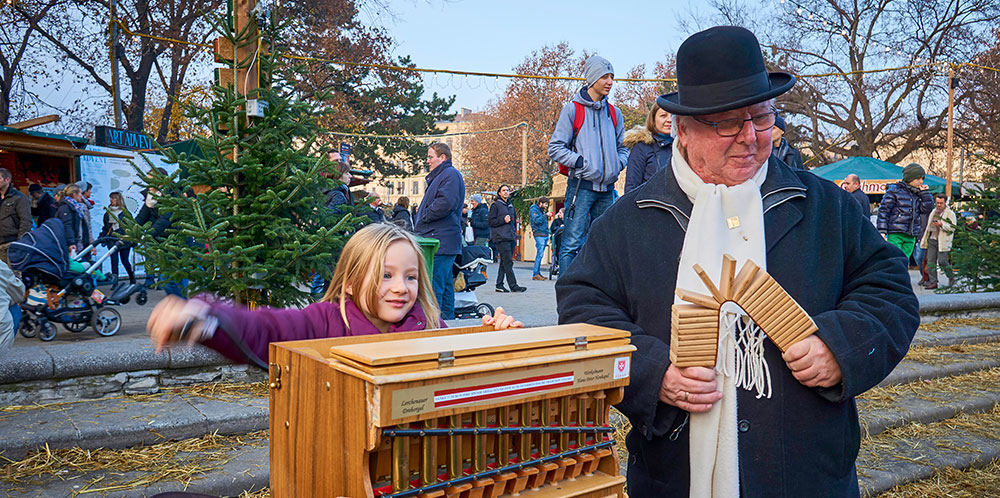 Foto: Anselm Soritz
"Der Werkelmann"
Our organ grinder with his Lerchenauer Organ will entertain you on many spots in the market.
Weather permitting our organ grinder wanders around the market place playing a great variety of melodies.