The Stehauf-Schani
You will have fun when you meet our Stehauf-Schani.
Sometimes he falls over, gets off track, lies on the ground or swings himself up, only to daringly face the next overturn again. Humorous acts all over the market.
Around the market place
Begins at 5:15pm
20., 24., 25., 27. Nov.
3., 4., 9., 11., 17., 18., 22. Dec.
divina Diwan
Shopping like a VIP
Take a seat on our unique conveyance and let our manservant in costume take you round the market. He will surprise you by serving products on a silver tray. But don't worry - you don't have to buy anything. We just wanted to surprise you and show you that arts and crafts can make you happy. divina art offers you this free special shopping experience.
Around the market place
Begins around 6pm
Duration about half an hour
22., 23., 26. Nov.
1., 2., 6., 7., 10., 15., 16., 20., 21. Dec.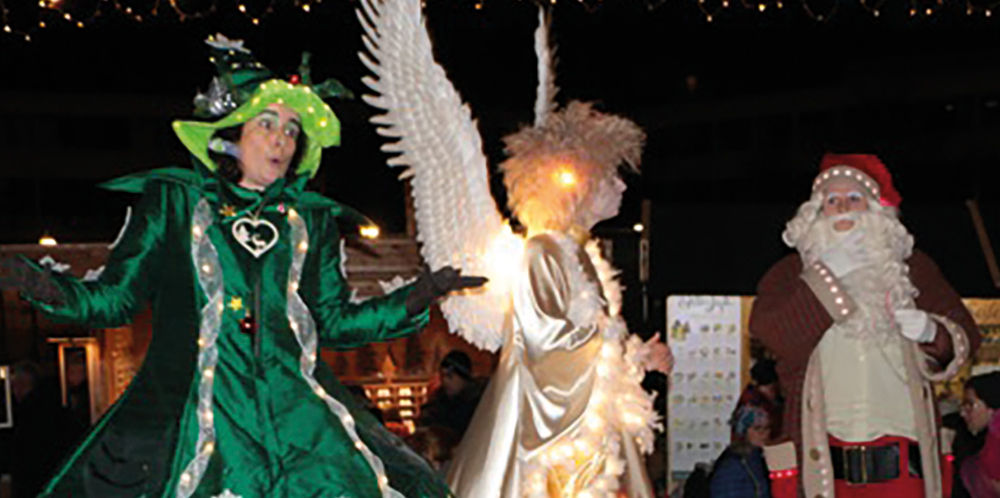 Soluna Rising und MovingActs
Soluna Rising and MovingActs "tell" the tale of an amusing Christmas with old Father Christmas, an angel and a "cantankerous" Christmas tree. Your dream of a special Christmas staged by Soluna Rising.
At the market place at 6pm.
Duration about half an hour
19., 24., 25., 29., 30. Nov.
3., 8., 9., 13.,  14., 17., 22. Dec.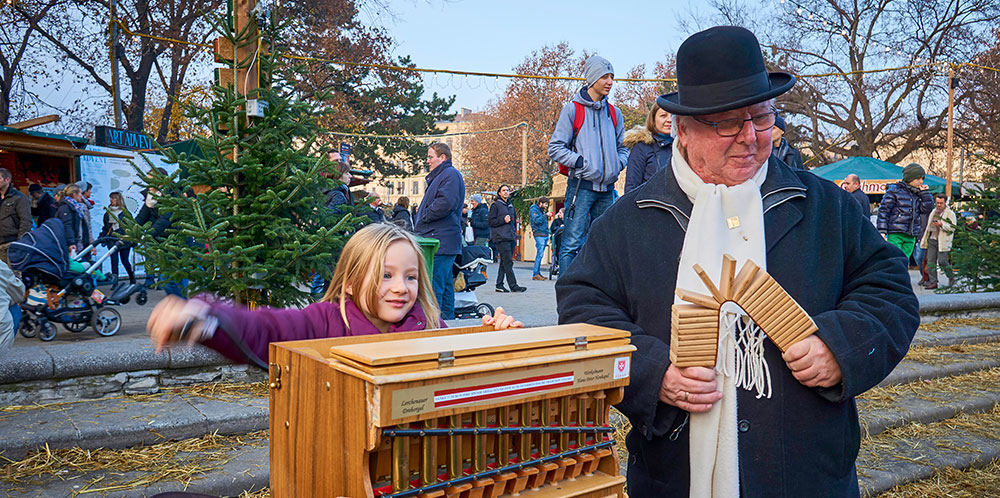 "Der Werkelmann"
Our organ grinder with his Lerchenauer Organ will entertain you on many spots in the market.
Weather permitting our organ grinder wanders around the market place playing a great variety of melodies.